WELCOME To The NRSHA
Collegiate Championship Show Information, Amarillo, TX
NRSHA National Championship Information, Guthrie, OK
The National Ranch and Stock Horse Alliance (NRSHA) was founded by six partnering associations in an effort to work together with like-minded ranch and stock horse groups across the country. NRSHA was developed to preserve and promote ranching traditions and heritage through competitive ranch and stock horse events on a national level.
Founding members include: East Coast Stock Horse Association, National Versatility Ranch Horse Association, Oklahoma Stock Horse Association, Stock Horse of Texas, Western States Versatility Ranch Horse Association and the American Quarter Horse Association.
:: Read more about the introduction of NRSHA.
Are you interested in finding a ranch or stock horse show to compete with your horse? The NRSHA Calendar has a detailed list of various competitions and is searchable by organization, state and dates. Riders must meet the membership requirements of the association in which they wish to compete. Competition rules, classes, divisions, etc. will be dependent on that association.
NRSHA Mission: To preserve and promote ranching tradition and heritage through ranch and stock horse events, highlighting the versatility of these horses including their innate ability to handle livestock.
Interested in your horse's accomplishments being added to its AQHA official record? As a Strategic Marketing Alliance partner of AQHA, all NRHSA member organizations will report major accomplishments and earnings to AQHA for inclusion in their database.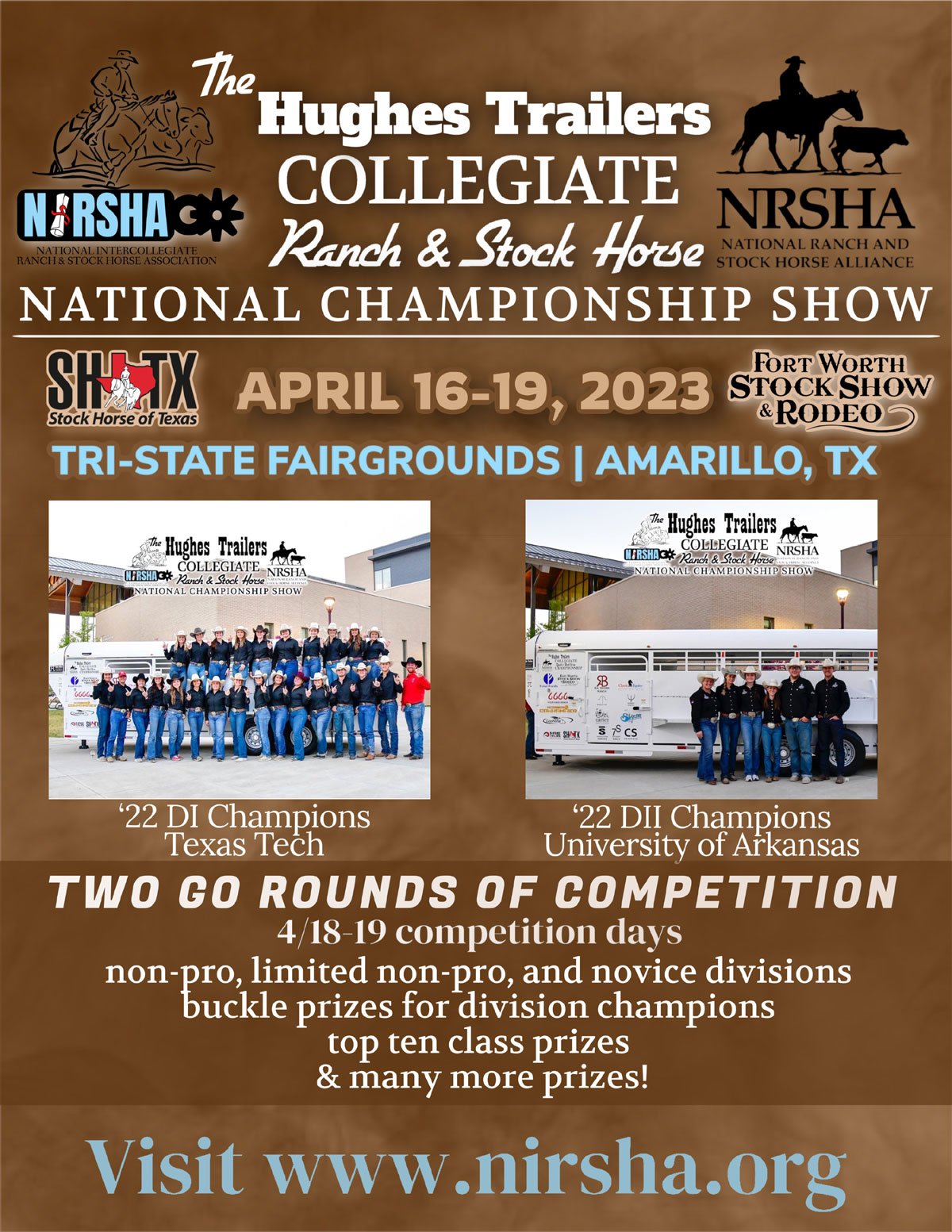 click for information